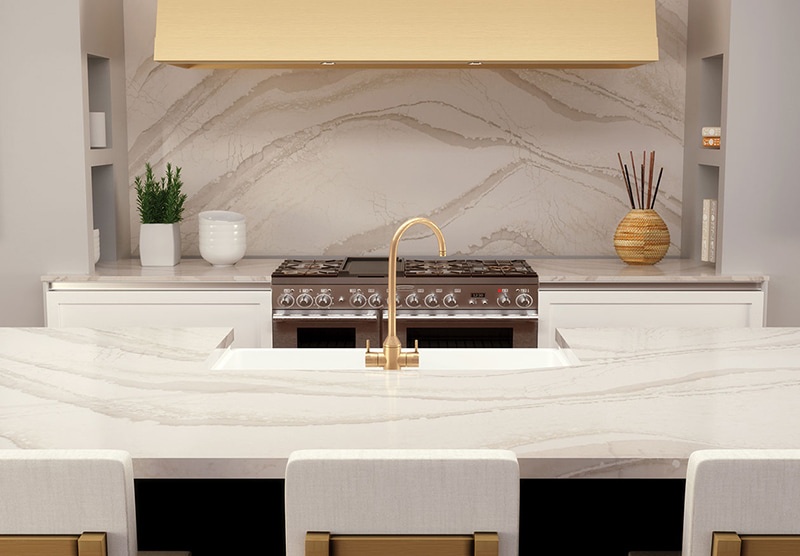 Backsplashes can add significant visual appeal in the kitchen, but they can also create a bit of stress as homeowner's look through myriad tile option or mosaic patterns, trying to find the perfect one for their kitchen.
Cambria Quartz Countertop & Backsplash in Brittannicca Warm
Well, guess what? Backsplash selections get a whole lot easier when you scrap the idea of finding matching tiles or fancy patterns and enjoy the stunning simplicity of sheet-style backsplashes.